Named after the earliest geological period when the Earth fully formed, the Hadean Series encapsulates all we've learned over 13 years of making electric skateboards and packs it into one board.
Get more performance without compromising on design thanks to our patent pending layered electric system.
You get 37% more battery capacity and 4 times the performance over the GTR with the same sleek look Evolve boards are known and loved for.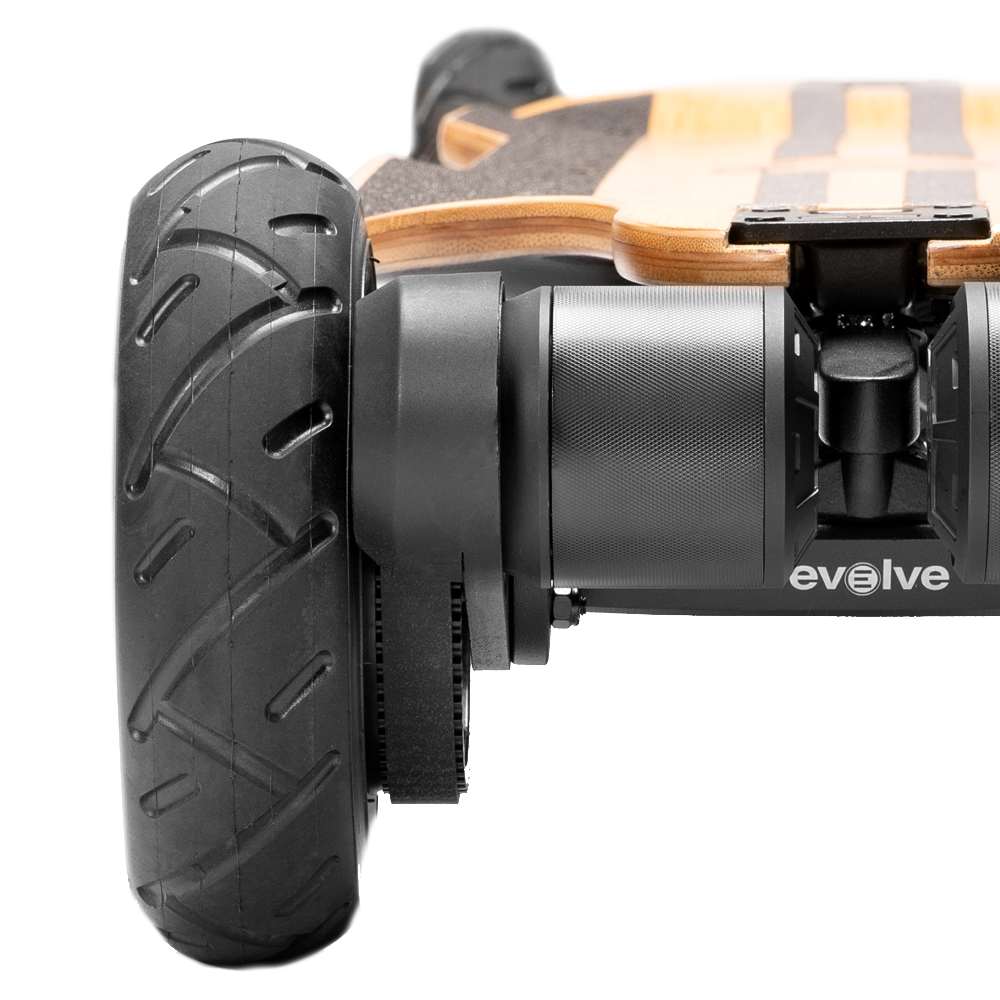 We've teamed up with one of the world's leading skate deck manufacturers to create a deck constructed from layered bamboo and fiberglass to put you in the goldilocks zone for flex.
The segmented battery enclosure allows you to harness the full flex of the bamboo without any risks to the electrics.


Forged aluminium is CNC'd to create precision dual finned channels for maximum heat dissipation.
This keeps the electrics cool and efficient so you get maximum performance.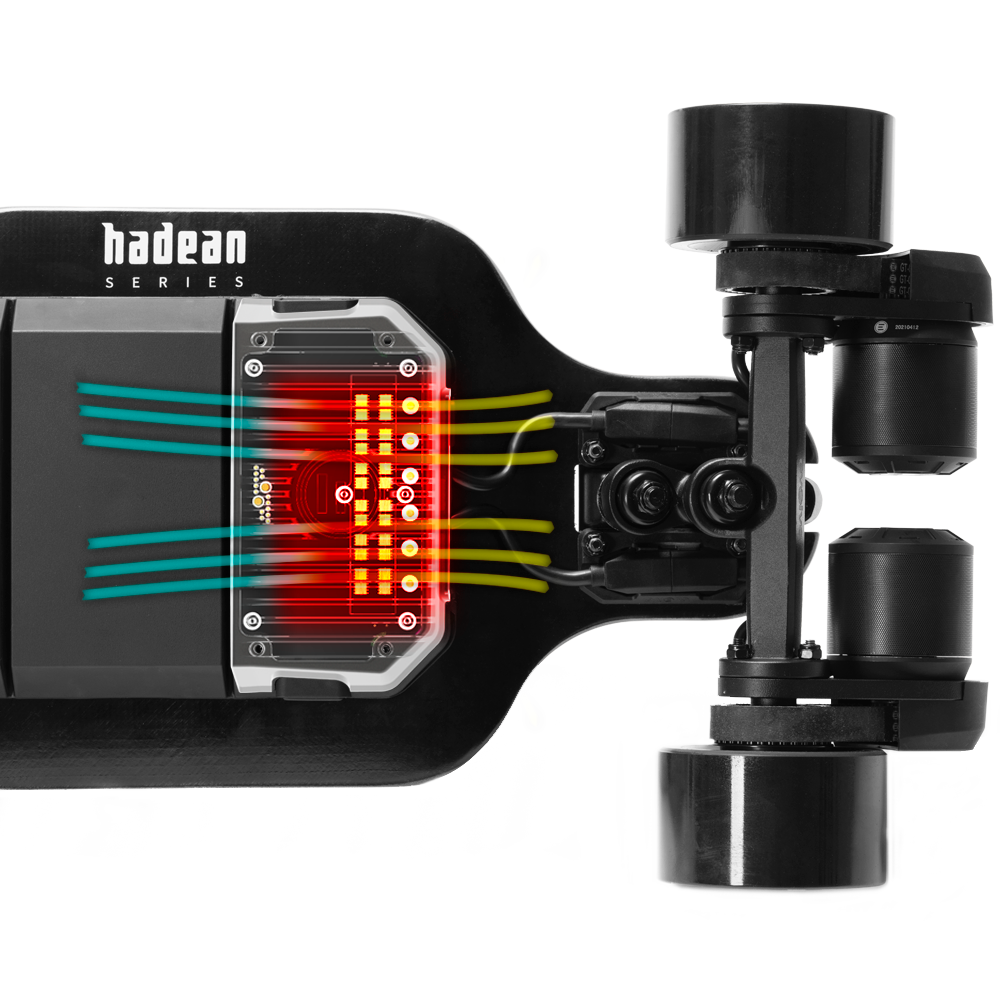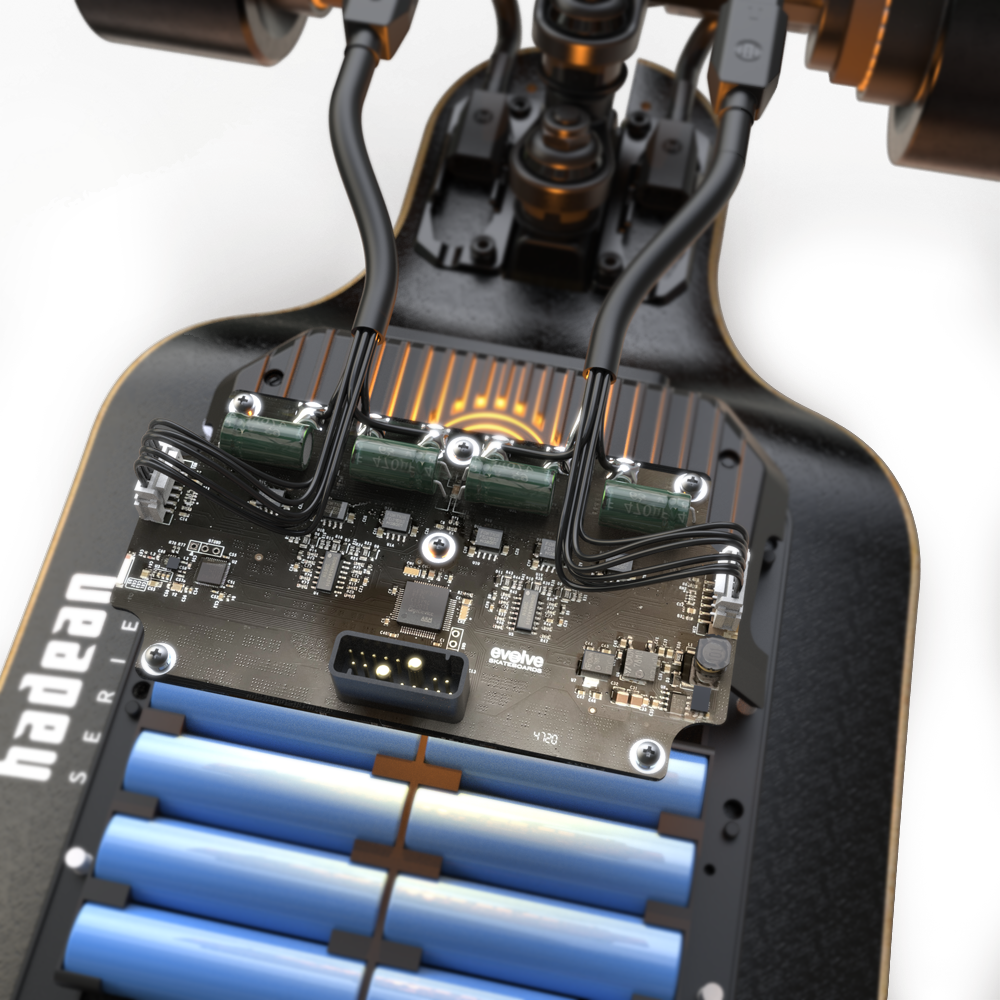 Designed and developed in Australia the E-FOC revolutionises how smoothly a rider can harness the intense power produced by the Hadean's dual 3000w motors and 12S battery structure.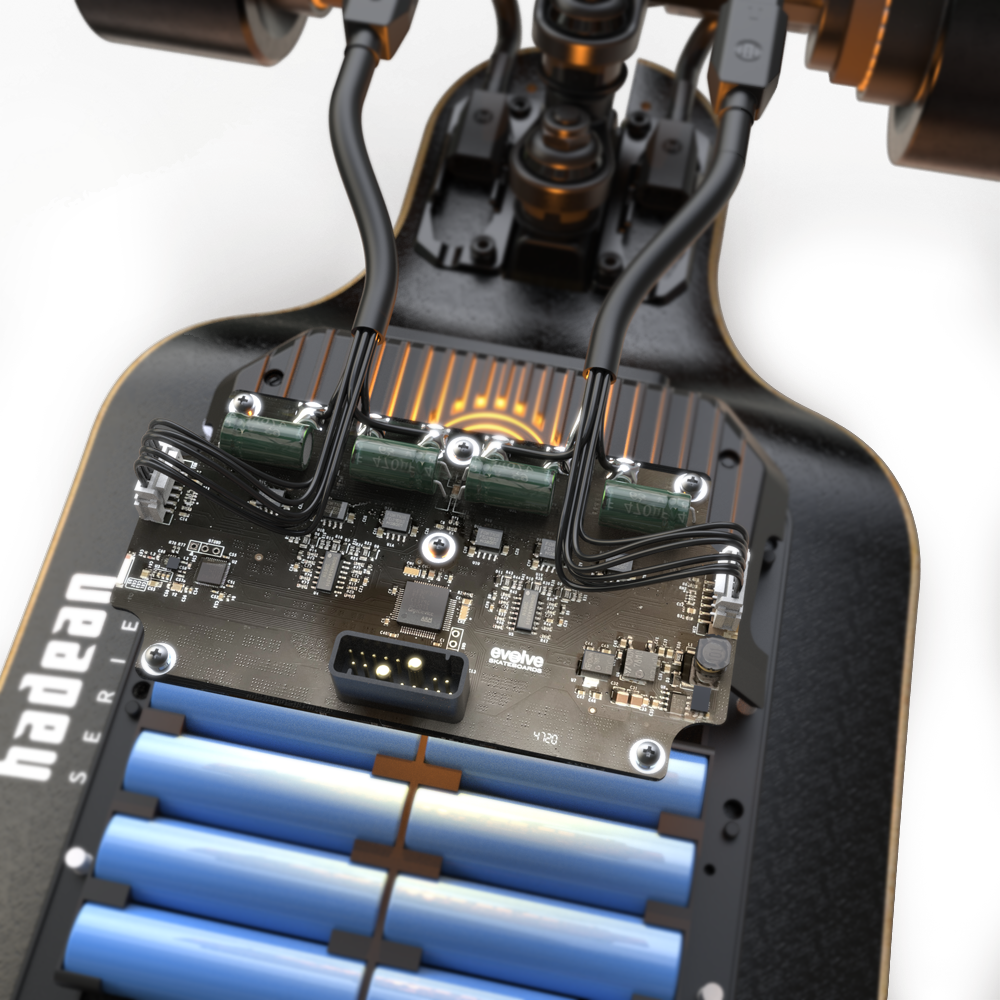 The Hadean Series smart lighting enhances rider safety with real time hazard lights when you apply the brakes.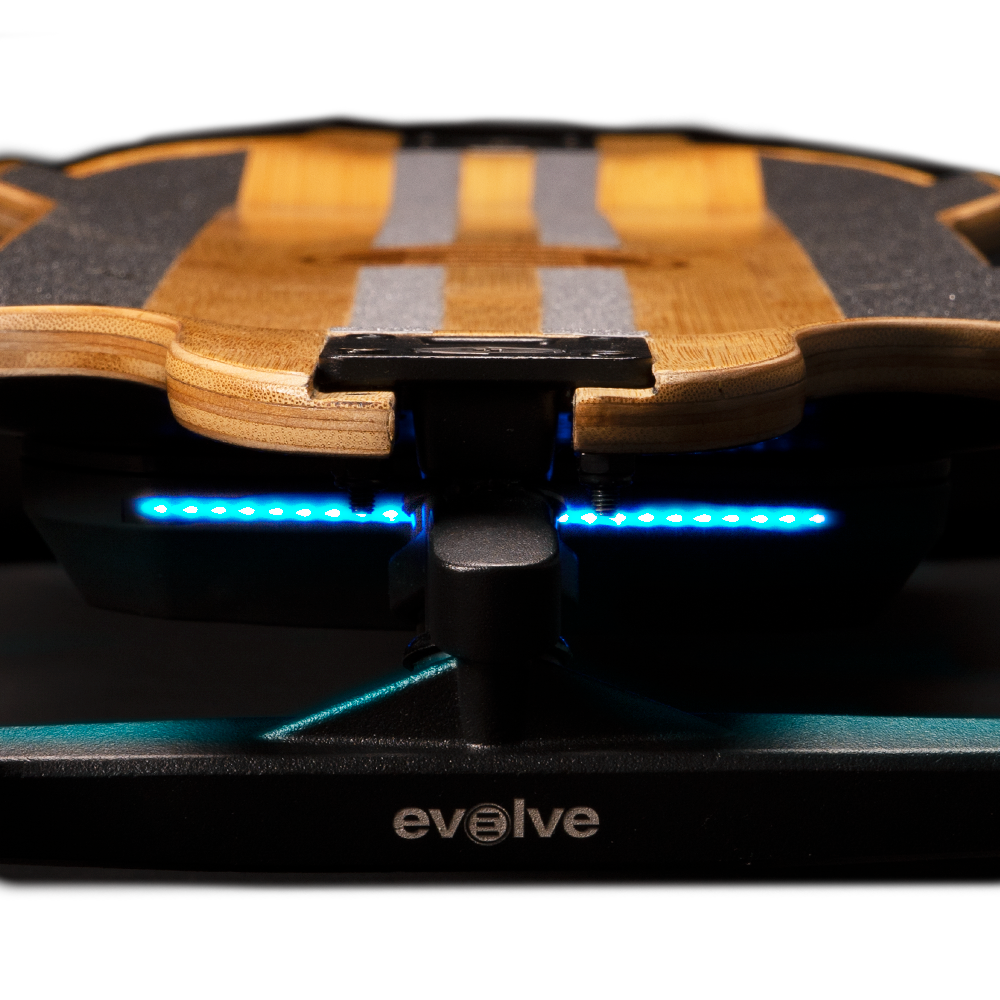 With lock in drop downs at the shoulders and a wider foot landing to accommodate all shoe sizes you can brace against the deck to secure through tighter carves and aggressive take offs.

Every Evolve board is built to carve like a dream with our forged Super Carve Trucks.
Stable at speed but still allowing you to turn on a dime due to the double barrel design, we have a range of compatible bushings so you'll be able to perfectly tune them to your liking.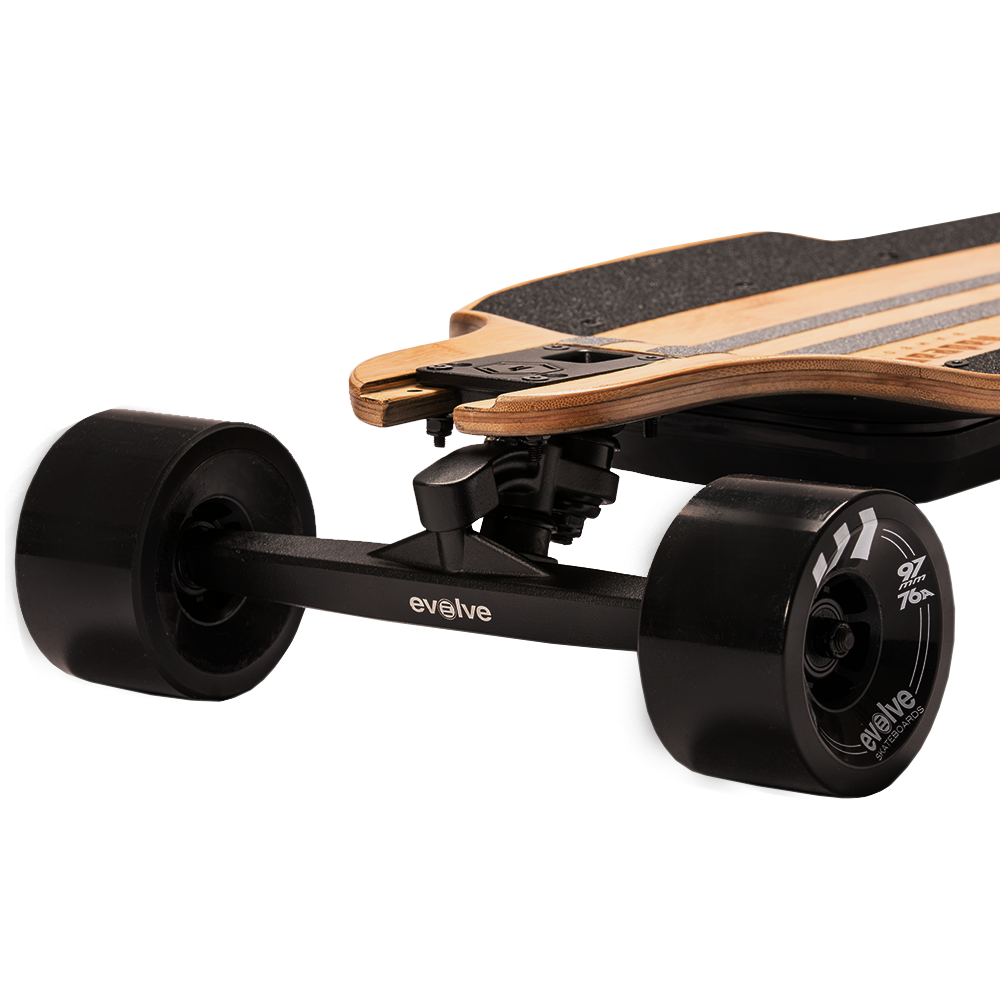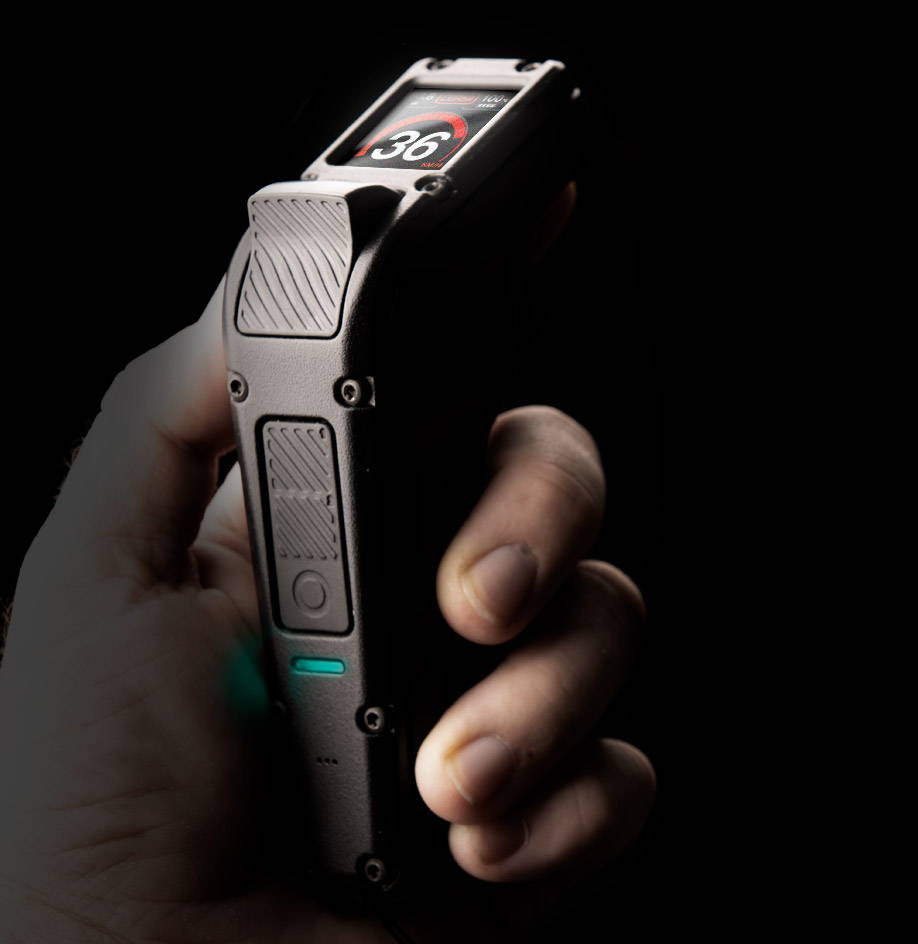 The Phaze remote provides intuitive acceleration and braking through its dual trigger design and shrouds it in a robust aluminium frame.
A CNC aluminium frame creates the backbone of the controller, strengthening it with a construction that aims to create a remote that meets the needs of the most hardcore riders.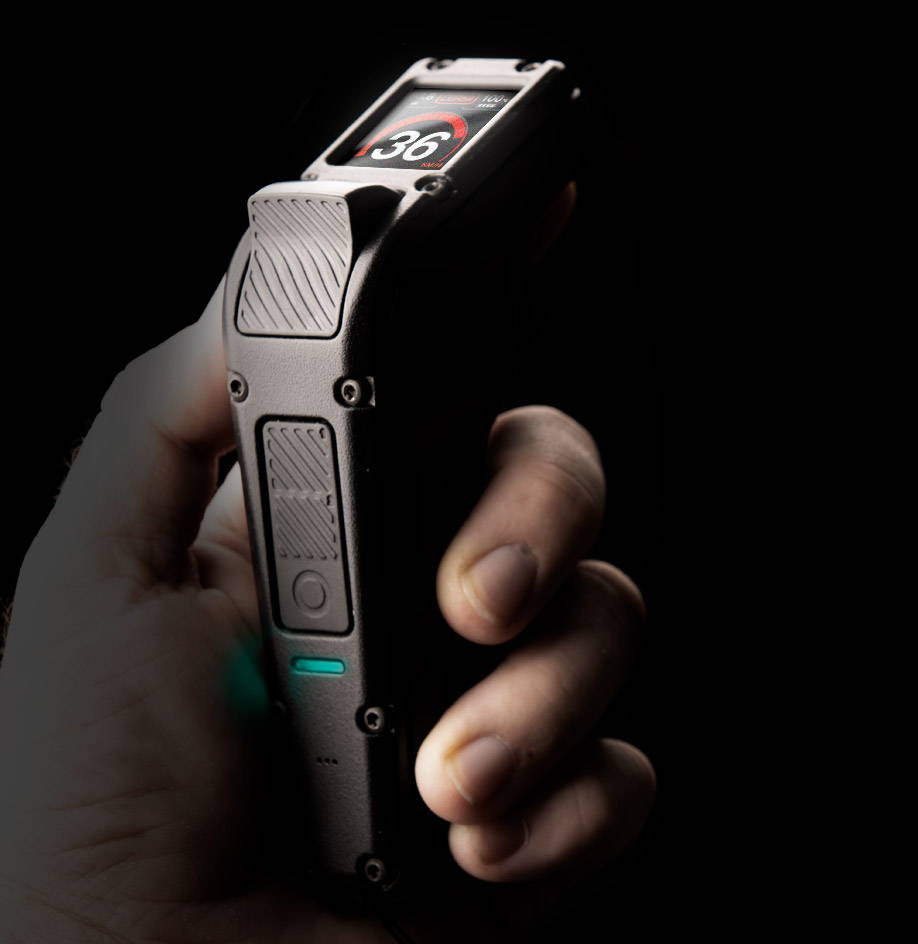 Your real time ride data is displayed on the full colour LCD display. With four speed modes you can set your controller to meet your skill level as it progresses.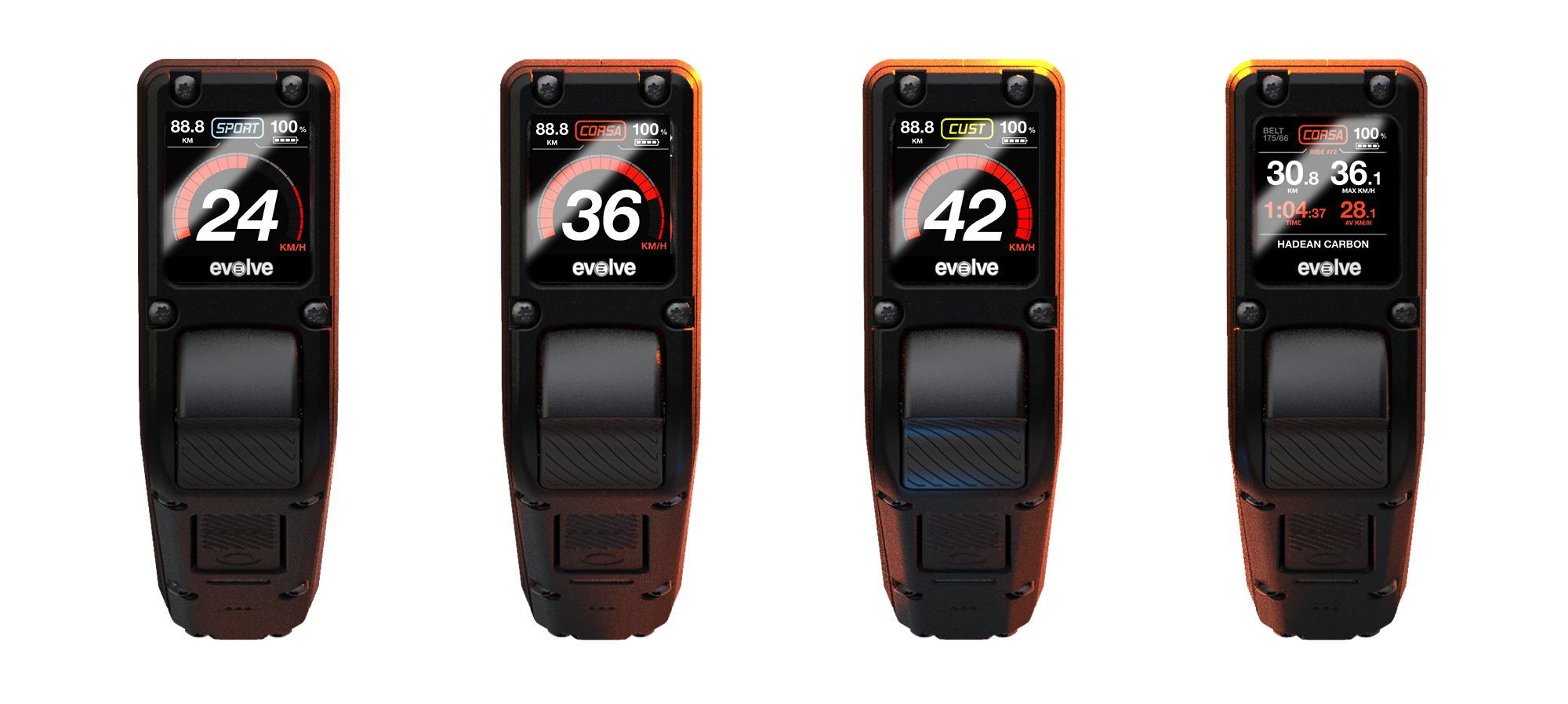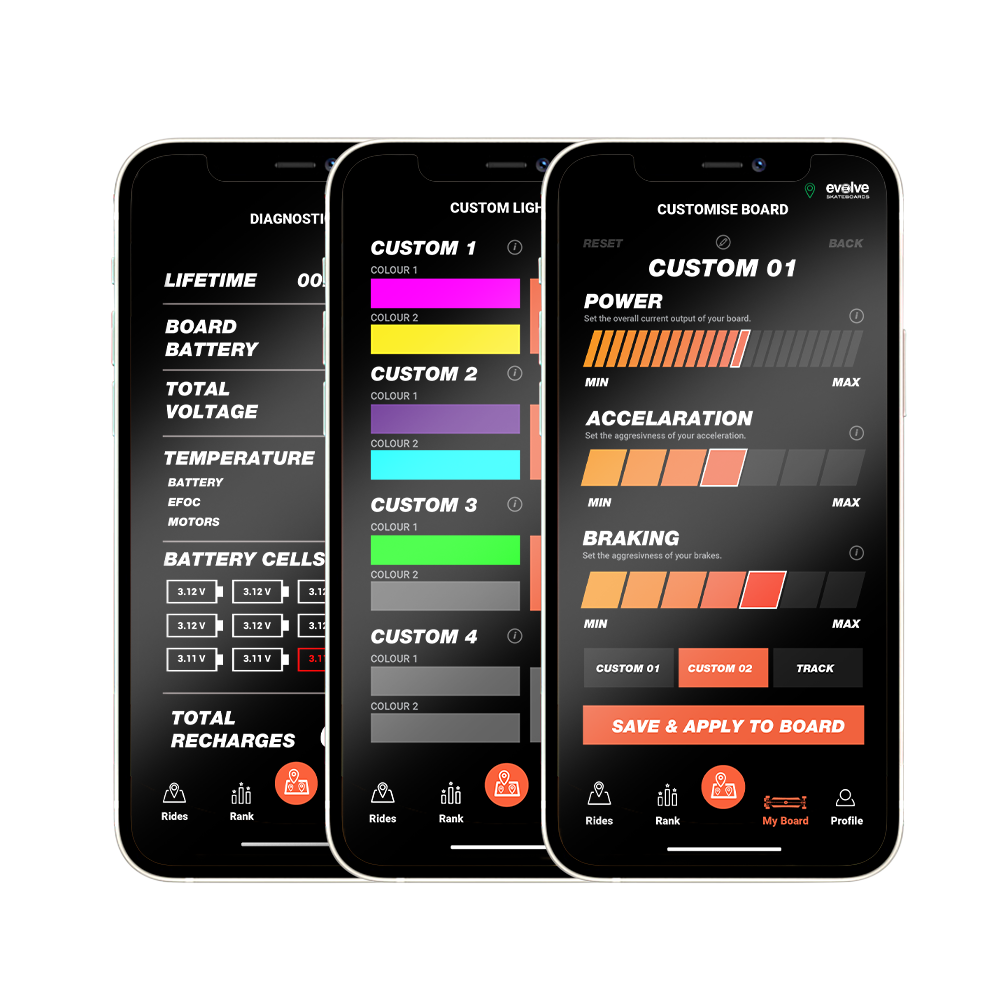 Control your Hadean experience even further with the updated Explore By Evolve app. Tweak the brake and acceleration curve to exactly the way you like it and adjust your lights with hue, animation and multi colour options for the ultimate in customisation.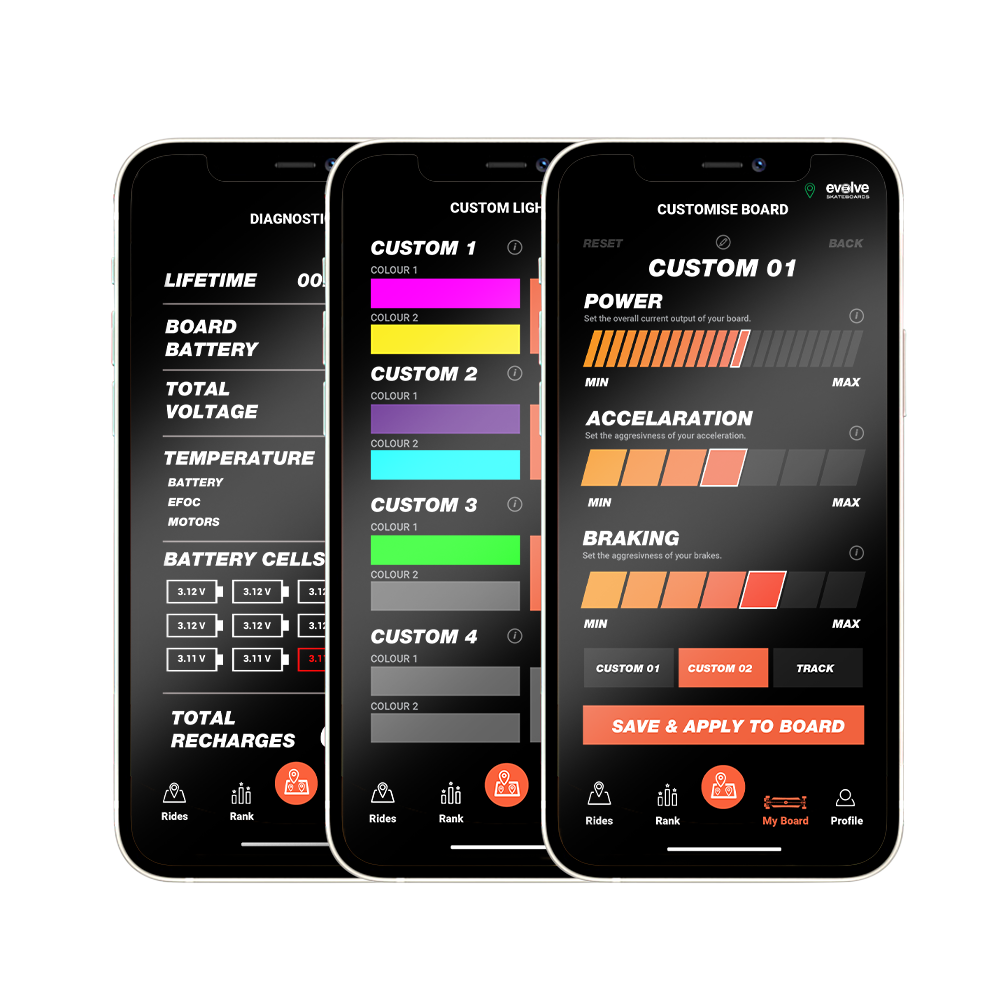 100%
of reviewers would recommend this product to a friend
| | |
| --- | --- |
| Quality | |
| Performance | |
| Technology & Features | |
Customer photos and videos
Reviewed by Paul Archambault
Verified Reviewer
I recommend this product
30 day review.
I've had my Hadean for 30 days now. Really enjoying the board, which has more power, longevity, and performance then any other board I've ridden.
Evolve Skateboards UK Limited
SO Stoked to hear you are enjoying the Hadean! Thanks for taking the time to review!
I recommend this product
2 months of Hadean
Hello, My names Kevin and I am a 64 y/o ex surfer / snowboarder and I purchased my 1st Evolve Bamboo some 3 years ago - from day 1 I knew this was my thing.
I was a very keen cyclist and have not looked at my bike in all that time - the flat tires and cobwebs are proof.
My Hadean - it took a bit to tune it to my style of riding - changing the bushings etc - but it now feels a part of me. The extra speed when you need it, the increased mileage on 1 charge and just the vibe - wow! when I am not riding, I'm thinking about riding.
I live in Perth and will regularly do my 45klm circuit from the Craypot (Optus Stadium) circumnavigating the river, Perth city and Kings Park - home, recharge, do it all again.
Another great run is catching the train into Fremantle then following the cycle path back to my home in Carlisle - just a great journey.
Probably my only issue is the tires it came with where very, very buttery soft and I have since had to replace them (sad) and I have found that the deck, although I love it's flexibility, it can begin to excessively undulate at speed.
Happy cruising everyone

For new board orders within the UK. Standard fees apply for other orders.

Try it out and if you don't love it return it in as new condition. * See store policies.

Team of UK based technicians and support staff dedicated to keeping you on the road.

Largest network of global support centres in e-skate.

Mastercard, Visa, AMEX, PayPal, Laybuy